fighting on your side to
Create a better future today
Bankruptcy & Criminal Attorneys
in Colorado Springs, Colorado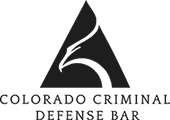 Help for today
and
hope for tomorrow
trust the process
Your current legal difficulties don't have to keep you tied down in life. There are steps you can take that will give you relief now and an opportunity for a more secure future. The process takes time and plenty of patience. If you need help in Colorado Springs, reach out today.
Trust Family ATtorneys with what matters
Legal disputes that involve one's family can be full of unexpected joys, as well as sorrowful surprises. Whether you wish for a divorce or wonder about the division of your assets, it's important to be on steady ground when dealing with a family matter. That's why you need to turn to dedicated family attorneys to provide clear direction.
Divorces are rarely simple, emotionally or financially. With more than four combined decades of legal experience, our attorneys here at Kinnaird Law can help individuals and families through the complex divorce process. We'll explain your options from start to finish, seeking a favorable result.
When children are involved in a family law issue, you may have many questions: How can I win custody? How much will I owe for child support? What are my parenting responsibilities? At Kinnaird Law, we understand how frustrating this process can be. That's why we're to assist you every step of the way with guidance you can trust.
Ever since 1977, our firm has proudly served Colorado, including Colorado Springs, Monument, and Pueblo, with fierce leadership and compassionate counsel. Schedule a free consultation today with one of our skilled attorneys so you can start to focus on what matters most in your life.
Our fighting spirit combined with our years of experience allows us to seek positive outcomes for you and your family.
At our firm, empathy is everything. We listen to your story, seeking to understand your situation so we can help you.
Our attorneys are confident and poised professionals, taking charge to reach a favorable result.
Kinnaird Law really took the time to explain everything to me. He was very sincere and genuine with his concern for me. Thank you for all you have done.
I highly recommend Kinnaird Law. It has been a pleasure working with the attorneys and their legal assistants. I feel blessed to have secured your services.
Our family is so appreciative of this law firm. During tough times, it is reassuring to have someone in your corner. Our family will always remain grateful.
bankruptcy: starting a new chapter
If you are facing a financial crisis, filing for bankruptcy can be a tough decision. Having a qualified bankruptcy attorney by your side to provide direction can help you understand your options under the law. You will finally feel free to make an informed, courageous decision for your financial future. You don't have to face this future alone.

Our firm — Kinnaird Law Firm — understands that bankruptcy doesn't have to mean failure or a permanent mark of shame. In fact, depending on the kind of bankruptcy you file, you may be able to keep most of your property. Allow us to guide you through the process.
In Chapter 7 bankruptcy, meant for individuals with limited incomes, your non-exempt assets will be used to pay your creditors. These creditors may finally stop harassing you and your family. In Chapter 13 bankruptcy, meant for individuals with larger incomes, you can keep most of your property, paying your creditors through a repayment plan.
Bankruptcy is not a foregone conclusion, but as your skilled representation, we will be with you every step of the way. Our goal is to help you turn the page to a new chapter of your financial life. Reach out to us in Pueblo, Monument, and Colorado Springs, Colorado, for a consultation.